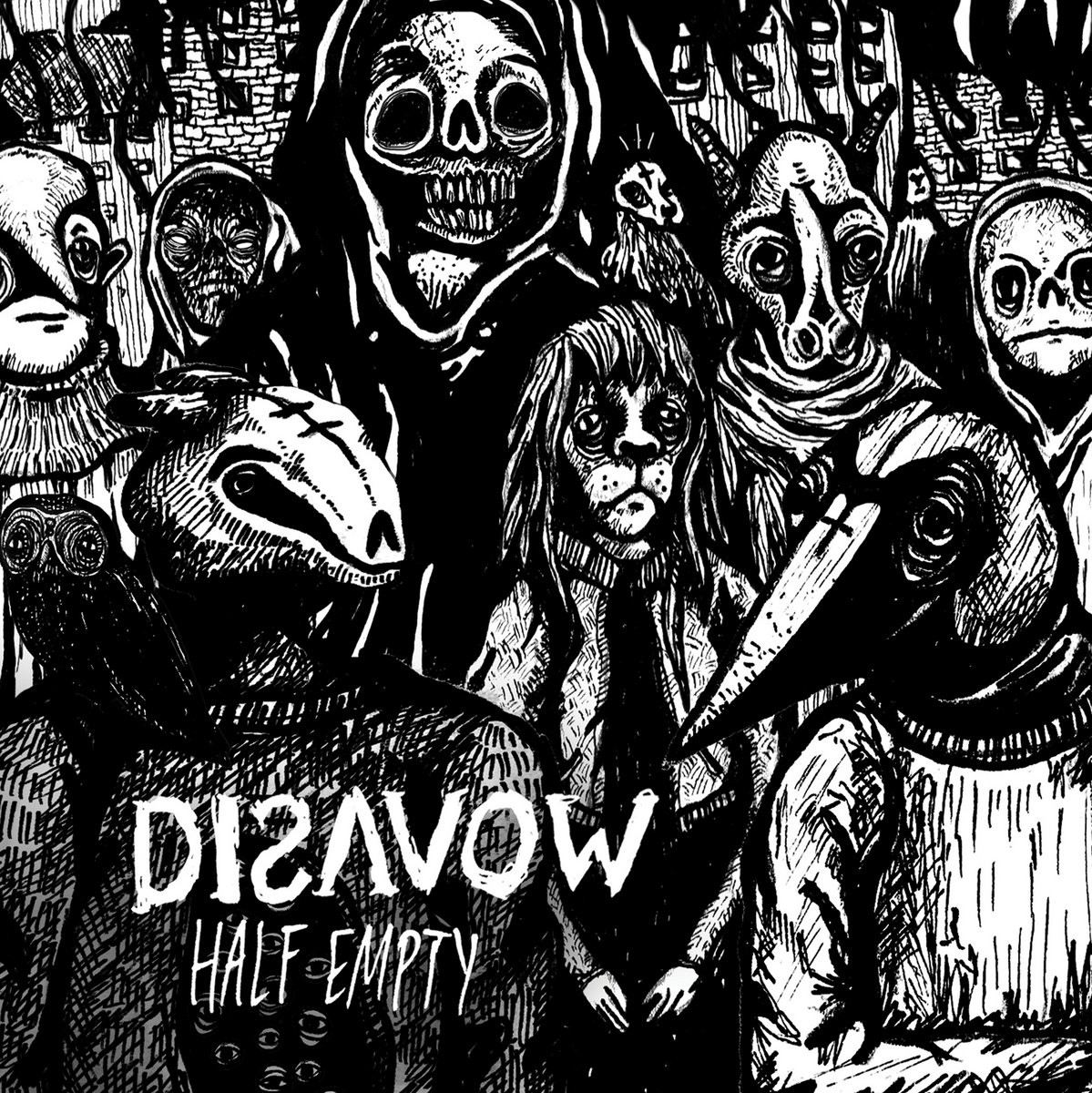 I recently got such a nice message from Mattias that I could not resist:
"hey! our 7″ just came out the other day. vegan straight edge hardcore from göteborg, schweden. members of a bunch of bands. feel free to download it for free and also, share with however might be curious
keep up the awesome work!"
Compliments always fly with me 😀 Just kidding, ofc I know who DISAVOW are and what they sound like and that they are awesome…plus, Mattias and I had plans for an interview for the winter issue for 2017 already, too. So why not give this new baby of his a listen?
But first, visuals! Can I say how beautiful the cover art is!!! ❤ Can I? I mean, look at it, LOOK AT IT:
😀 😀 😀 totally gorgeous. Isabell Kirstinä did a wonderful job (I also googled some of her other artwork and I am completely smitten, Mattias, you have to intro us 😉 I want her in the winter zine, too!). In my opinion, the artwork matches the sound perfectly,it's strong, and pitch black, and dark and powerful.
I am hooked, I really like all of the 6 songs on this one! Being the philologist that I am, I would have loved to read the lyrics, too. I loooooove how the bass is sounding on this, so much, no idea what the technique is called… you all know I am so bad at "for fans of", genres, musical jibberjabber, just hear and see for yourself, whether you like it as much as I do:
---
.lgbtqia+ activist
.intersectional feminist
.vegan 2009
.straight edge 1998